Change of proofing methods

Because the output of the ordinary A3-format office inkjet printer used by the designer does not meet the requirements of people for proofing in color. However, traditional offset printing and proofing methods also have many problems that cannot be overcome. Therefore, people have always been committed to discovering new proofing methods to improve the overall design, plate making, and printing production processes. For decades, people have found a number of different proofing methods (such as: the use of optical or chemical proofing of the proofing, Overlay proofing), but all due to some insurmountable reasons (such as: expensive, is still the first film, after Proofing, etc., cannot replace the offset plate proofing, making it more difficult to get into the designer's line of sight.

In recent years, with the development of technology, the plate printing industry has undergone revolutionary changes. The investment in plate making and high-performance printing technology has changed the printer. The computer-to-platemaking technology has developed rapidly at an alarming rate, opening up a whole new market for digital proofing technology. Therefore, a brand-new proofing method has entered the field of vision-digital proofing using inkjet printing technology. These digital proofing systems are rapidly supplemented by inkjet technology and in many cases can replace older systems. With the development of inkjet printing technology, it is increasingly recognized by people.

Compared with the traditional proofing method, digital proofing has unparalleled advantages: the digital proofing system generally adopts six-color ink system and precise droplet control technology (such as HP's color layering technology), and its color space is larger than the color of proofing. In the domain space, the color effect can completely imitate the traditional proofing color effect and meet the user's requirements for color proofing; the digital proofing quality is stable, works in the ordinary office environment, and is not affected by human factors; the modification cost is low, the cycle is fast, and the investment is Small, small footprint and adapt to the development of new printing technology, these are the necessary conditions to implement a digital proofing system.

With the above requirements, the digital proofing system must be equipped with a corresponding color management system (professional proofing software) in order to meet people's requirements for proofing equipment. Because different devices deal with different colors, the color space of each device is different. Therefore, color mismatch is inevitable. Ideally, color stability and predictability should be maintained throughout the design and printing process. However, this requirement for color stability and predictability cannot be achieved naturally, and the color management system (CMS) can overcome this problem and help people achieve the desired color stability and predictability. CMS manages the gamut space of different devices in the workflow, and three color management steps for color gamut conversion (color transfer). It uses color management software (commonly known as RIP software) to convert the scanned RGB color data to CMYK data. Convert CMYK data to CMYK values ​​for different output devices for color proofing or actual printing.

Beautiful and harsh uniform

At present, the proofing system (ie digital proofing system) adopting inkjet printing technology has been used by more and more people to design proofing and prepress proofing. To choose a digital proofing system, in addition to considering color accuracy (color accuracy) and repeatability (stability), factors such as speed and cost should also be considered. And to meet these requirements, with these digital proofing factors, when the number of digital proofing products provided by HP, as well as a variety of digital proofing solutions based on this.

As a world-renowned international printer manufacturer, Hewlett-Packard has been focusing on and analyzing the requirements of users in the image design and printing field for proofing. Since 1999, it has launched a series of inkjet printing equipment for users in the image field. These include the HP DesignJet Xeon 800 series, the Hewlett-Packard DesignJet 1 000 series, and the Hewlett-Packard DesignJet 5000 series printers that meet the needs of users for digital proofing with HP's various digital proofing solutions. Hewlett-Packard has also become a pioneer in guiding the digital proofing industry forward.

On September 17th, 2001, China Hewlett-Packard Co., Ltd. will also launch a new "photorealistic hand" series of A3+ format inkjet printers including three models of Hewlett Packard's Desifnjet 10PS/20PS/50PS. This is designed and produced by Hewlett-Packard Co., Ltd. for the pre-print proofing of graphic image fields such as plate-making output center, advertising design company, and publication magazine. It can well solve the problem that for a long time around the "color people" can not accurately preview the color before printing, and provide people with a good assistant for color photo.

This new "photoshooter" can be said to be a complete color management and output system, rather than a simple inkjet printer, it includes a new closed loop color system, unique HP print head technology, built-in RIP (color management ) Software, HP proofing media and inks. It also complies with Apple Color Sync, Macintosh, and Windows ICC industry standard colors to ensure complete program management with full color management and output. Photo "hands" enable the printer to achieve a color standard defined under certain conditions through a closed-loop color management system with a minimum ink drop of 4 picoliters. HP Color Layering technology and a 6-color CMYKcm print head provide a wider color gamut At the same time, the reduction of granularity and smooth color transmission are realized, and the built-in Heidelberg Professional Color Management RIP is used in combination. Overall, these features ensure a more accurate and realistic 2400 x 1200 dpi pixel high-quality picture output and proof color. It has the following unique advantages in color performance:

HP inkjet printers can trust color printing. When producing ink for HP Designjet printers, HP pharmacists use new methods to ensure ink consistency over a long period of time. HP proofing media are also produced under strict quality control measurement conditions, which ensures the consistency of these media for platemaking. Quality control during production along with self-calibration programs ensure that the colors printed on the DesignJet printer are consistent and reliable. The latest HP "Photos" series of graphic printers uses six basic colorants, which can maintain consistency and quality for a longer period of time.

The color accuracy of the "Photo Man" series graphic printer is extremely perfect. The new "Photo Manual" series of graphic printers is designed for use as a printing press sample printer. Every effort made by Hewlett-Packard Company is to supply ink and replace the proofs. When these printers were put into the plate printing market, no changes were made to any part. It uses six color inks to ensure that there are enough color gamuts to reproduce the image. HP produces its own inks in large quantities. These inks have very strict color characteristics and can maintain color consistency over a long period of time; HP proofing media also helps improve the device's color accuracy.

HP printers are designed around color consistency. The color meter is included in HP's print head, which can monitor small pieces of color film in the self-check system. Self-calibration is used to ensure that the printer maintains its factory settings. The printer's color consistency feature ensures that the same printed colors between the printer and the printer are grouped together. This enables HP's "photoshooter" series of printers to make proofs remotely. Two different users can share them remotely by sending electronic files. The work saves time and money. At the same time, its self-calibration feature ensures that the locally printed sample has the same color quality as the sample printed at the source, and when using the same print media, it delivers a test pattern that is within ±3E average. This for the prepress process, this accuracy ensures that the print sample does not introduce unnecessary variability.

The color gamut of the Hewlett-Packard's "Hands-on-Hand" series of graphic printers includes the colors used by presses worldwide. By using the software that drives the printer to control the internal color management controls, it is possible to use the color system used anywhere in the world. When inkjet proofing is performed using the ICC color profile, the sample print is easy to provide color and appearance, and the press operator can perform the matching effortlessly.

According to the excellent performance of the "Photos" series printers in the field of color, the "hands-on-hand" printer is the perfect unity of digital proofing for the beauty and harshness of "color". This unification makes it not only suitable for the production of digital contract proofing, but also can reasonably replace the photographic proofing traditionally undertaken by prepress and printing companies. Currently, Hewlett-Packard has designed a variety of digital proofing solutions for the "Focus" series of printers, such as design proofing solutions for individual designers, design proofing solutions for design work groups, color proofing solutions, color layout proofing solutions, and Other proofing application solutions. HP hopes that through these digital proofing programs, this most innovative color inkjet printer will fly into millions of homes, making the world more beautiful.

Now more and more people prefer the Hardshell Luggage.

Hardshell can be devided into many mataterial: ABS, PC, PP, ABS+PC, PET and so on.

ABS luggage set and PC luggage are the most popular in this luggage group.

Most of the Abs Trolley Luggage has the following features:

heat-resistant, wear-resisting, impact resisting, water-proof, pressure-proof, anti-scratching.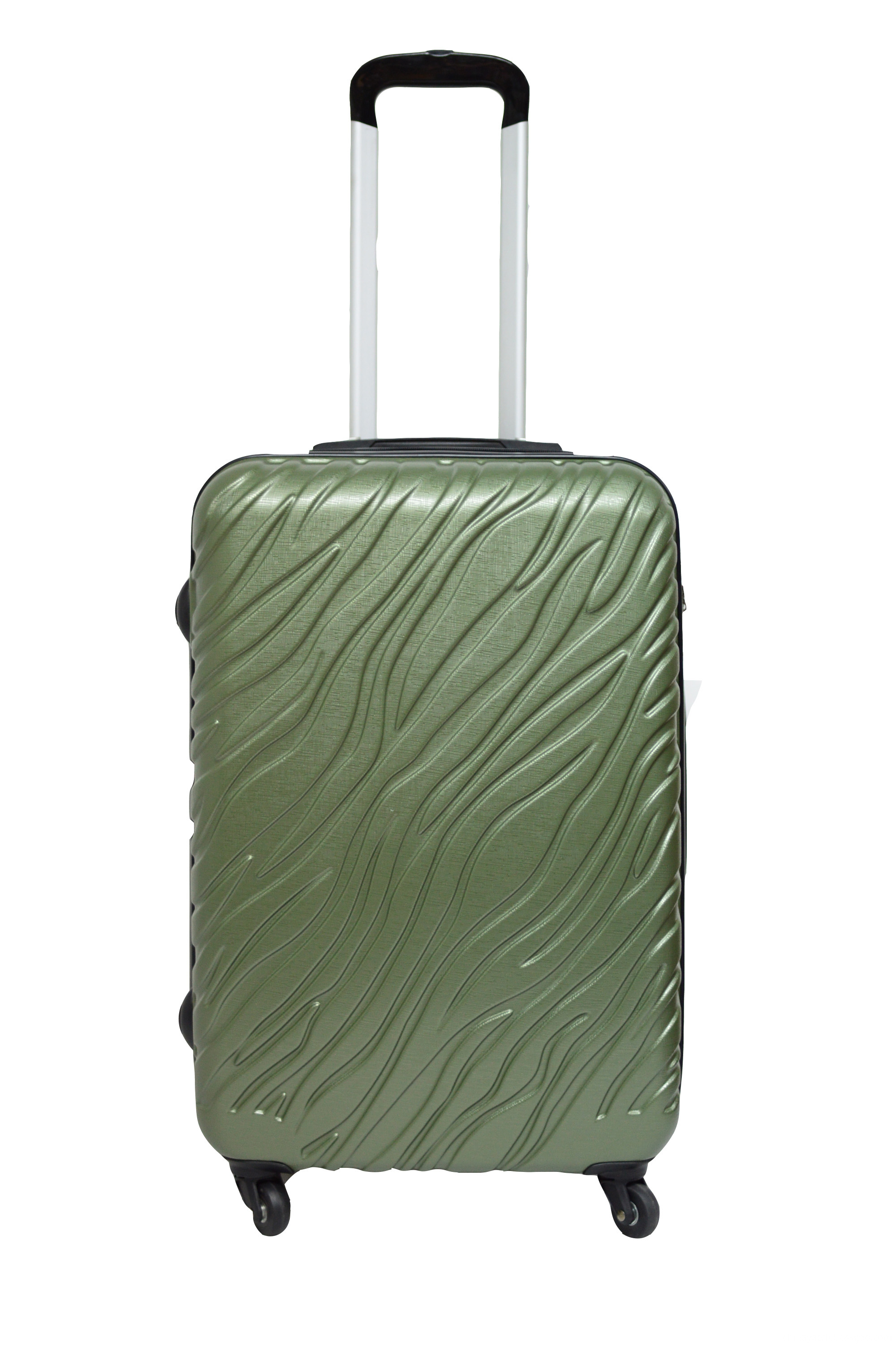 Abs Trolley Case,Abs Trolley Luggage,Abs Cabin Trolley Case,Abs Carry On Luggage,ABS Luggage Set
CHINA YATCH INDUSTRIAL LTD. , http://www.chinayatch.com